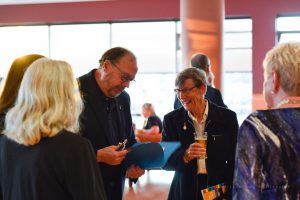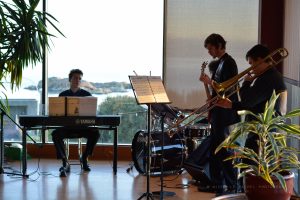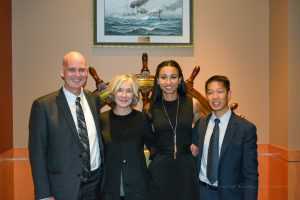 Check out some fantastic photos of our First Distinguished Alumni Dinner, held on October 13, 2017, at the Naden Wardroom.
Spectrum Community School Annual Holiday Food Hamper Drive For Spectrum Families in Need
Imagine not having enough money to provide food for your family each day, let alone having extra for shortbread cookies, candy canes, gifts or decorations.
December marks the beginning of a wonderful tradition at Spectrum that represents a lot of what Spectrum culture is all about. Our school is made up of a diverse group of families from many backgrounds and economic conditions. In the Spirit of taking care of our Spectrum families in need, we happily provide food and cash to approximately 30 families who have met difficult times financially. Our families in need are often working more than full time at low wage jobs, paying high rent and trying to purchase food at an ever-inflating rate. Some of our families are suffering from disabilities and other medical conditions that affect their ability to provide for their families.
Your contribution, food or cash, provides a bonus to these families during the holidays. Please consider donating to this wonderful tradition to help make a difference in a Spectrum families life.
If you have any question please contact Jonathan Berry at 250-479-8271 or email at jberry@sd61.bc.ca
Join us for the First Spectrum Distinguished Alumni Dinner!
A night of celebration honouring the first four inductees to the Spectrum Distinguished Alumni Wall.
A Fundraiser for the Spectrum Community School Alumni Association Scholarship Fund (approximately $50 tax receipt per ticket)

Friday, October 13, 2017
6:00pm – 10:30 pm
CFB Esquimalt Wardroom
1586 Esquimalt Rd, Victoria, BC
Tickets on sale now! Ticket Sales close Oct 10 @ 4pm
Are you able to donate a door prize or silent auction prize for our event? Let us know!

Add to your Calendar

2017-10-13 18:00:00
2017-10-13 22:30:00
America/Vancouver
Spectrum Alumni Dinner
Honouring distinguished alumni
CFB Esquimalt Wardroom, 1586 Esquimalt Rd, Victoria, BC V9A 5K5, Canada
Spectrum Alumni
alumni@spectrumalumni.com


Spectrum Graduates, you're invited to join us in honouring four of Spectrum's most accomplished alumni in an evening of food and insights. Proceeds will go toward establishing Spectrum Alumni Scholarship Fund.
If you are purchasing tickets for a full table of 8, your table will be reserved for the event.
Tickets Available Now! Ticket Sales close Oct 10 @ 4pm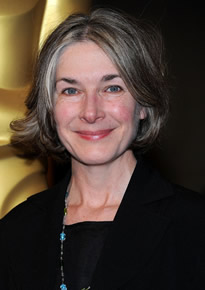 Wendy Tilby
Class of 1978
Wendy Tilby, a three-time Academy Award nominee for Animation, graduated from UVic and Emily Carr. With Amanda Forbis, she has worked on major ad campaigns and their own animation.
They have won a number of awards for their films including Cannes Film Festival Palme d'Or.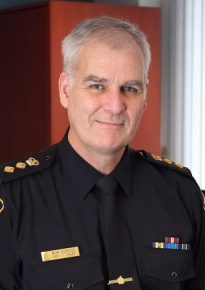 Bob Downie
Class of 1979
Bob Downie, Saanich Police Chief Constable, is a 35 year veteran of the Saanich Police force. Bob is a member of a number of Police Chief Associations, a VP of both the John Howard Society of BC and Victoria, and is is a faculty member of Royal Roads University and the Justice Institute.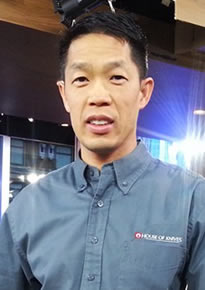 Andre Eng
Class of 1988
Andre Eng, a graduate of Malaspina College's chef's training program, is the President of House of Knives.
Andre is presently working on expanding his business in western Canada to become a national retail brand with online, corporate and culinary sales.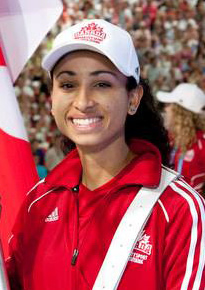 Shanice Marcelle
Class of 2008
Shanice Marcelle, a graduate of UBC Kinesiology, Athlete of the Year UBC, and MVP National Volleyball Championships.
Shanice is a global competitor in Brazil, China, Europe and Russia, a member of the Canadian Beach Volleyball Team and an aspiring Olympic Volleyball player.
Thanks to our sponsors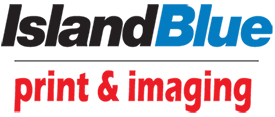 Logan T. Smith is performing at a fundraiser for a group of students at Spectrum Community School called "ExSpect to Laugh". They are planning a trip to Japan in 2018.
April 20th 7:00pm – 9:00pm
Spectrum Community School, 957 Burnside Rd. W, Victoria
Featuring a Magician, and two comedians Patrick Boyle and Spectrum Alumnus Logan T. Smith
Tickets are available at the Spectrum Office $10 each or four of $30
This is an all ages event
Facebook event: https://www.facebook.com/events/1601260829888758/
Alumni! You're invited to an evening planning session for our Spectrum Alumni Association on Thursday evening, February 9th. After some months of the initial planning stages with our executive committee, we are ready to gather the expertise of Spectrum Alumni to help launch our first fundraising event in the fall.
The "event" will be a dinner at the Ward Room (Naden) on October 13th, 2017, for up to 100 guests/participants, where we will honor four Spectrum Alumni (representing academics, the arts, athletics and community/vocational areas). If successful, we hope this will become a biennial event, continuing to honor Spectrum's extensive list of 'success stories' thriving worldwide.
At the next phase of planning for this event, we are hoping to gather more ideas and assistance from our local alumni members for items such as:
promotions
advertising, including virtual signs/posters/invitations
technology
decorations
sponsorships
ticket creation, distribution, and sales
video production
other…
The board hope you will consider joining us on:
Thursday, February 9th, at 7 PM
Spectrum Library (new wing)
Leave us a comment if you're able to attend, thank you!
By the time you finished reading this letter approximately 15 children will die in Africa
Be the reason a child lives today!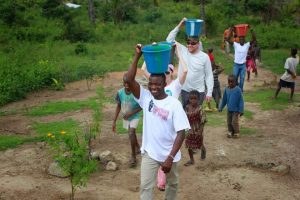 In 2013, an estimated 6.3 million children under five died, 2.9 million of them in the WHO African Region. This is equivalent to five children under 5 years of age dying every minute. Two thirds of these deaths can be attributed to preventable causes. A third of all these deaths are in the neonatal period.
Pneumonia, diarrhea, malaria and HIV are the main causes of death in infants and young children. In the African Region, about 473 000 children die from pneumonia, 300 000 from diarrhea, and a further 443 000 from malaria every year.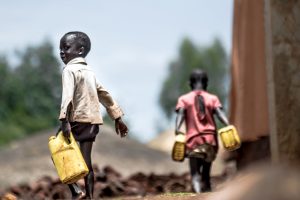 This is often caused by children having to walk many kilometers just to get a bucket of water for their daily drinking and cleaning needs?
This takes hours every day and the bucket of water that they worked so hard for contains all kinds of nasty parasites, diseases and bacteria like cholera, typhoid and dysentery.
Thunder Strives to Save Lives
Do a good deed, help those in need
Spectrum Community School
Grade 9 Business Class are doing a Fundraiser
Spectrum Community School's Business 9 extra-curricular class, is hosting a fundraiser in order to raise money to help unprivileged kids in Monrovia, Liberia by building wells in poverty-stricken villages.
Help us build the foundation to build a nation by giving returning refugees and locals, the basic necessities they need to rebuild destroyed villages. By providing a well, you stop the spread of diseases that quickly claim the lives of young babies and village elders. 
 Saturday June 18
11-2
Play Time Bingo
3400 Tillicum Rd
Car Wash
Bottle Drive (bring your bottles by please)
Bake Sale 
By Bhavanvir Rai (grade 9 student)
June 6, 2016
Contact
To learn more about these fundraisers, please contact
Chuck Groot, BFA, F/PPABC, CPA MPA, MBA
www.chuckgroot.com
chuckcoach@hotmail.com
250-727-8444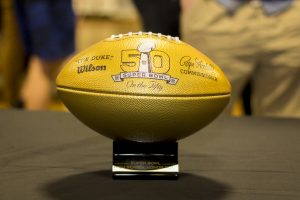 April 6, 2016 – Eddie Murray Day
This year, another Spectrum graduate, Eddie Murray, visited the school. Eddie Murray graduated from Spectrum in 1975. A star school soccer player, Eddie also joined a local Saanich football team, and was later discovered by Tulane University of New Orleans. He developed a highly successful football career and eventually became one of the best kickers in NFL history, as a member of the Detroit Lions and the Dallas Cowboys.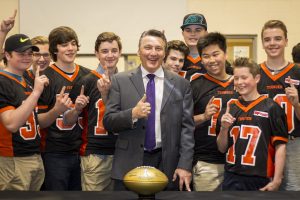 A Super Bowl winner, Mr. Murray is a humble man with a strong sense of achievement. In April, Spectrum was gifted with a 50th anniversary Golden NFL Football. The Golden Football trophies were presented to high schools of graduating students who would go on to play for a Super Bowl-winning NFL teams. Eddie Murray visited Spectrum to mark the occasion with two assemblies to officially "hand off" the Golden Football to the school. The day also involved visits to both Saanich and Victoria Fire and Police, to the Saanich Mayor's office, and the BC Legislature where Education Minister Mike Bernier introduced Eddie and the Spectrum football team to the House. Later, a dinner was held in his honor that also served as a fundraiser for Spectrum Thunder Football. Many of Ed's friends and fellow soccer team members showed up for the celebration.
In an introspective conversation, he gave this advice to the youth of Spectrum: "Challenge yourself, if you don't apply yourself, if you're lazy you won't achieve anything. I always say this to my daughter, 'shoot for the moon, go as far as you can and if you don't get there then you'll land among the stars, and that's not all bad.'"
Ed Murray encouraged students to live in the present moment and really appreciate all that we are capable of. On looking back at his career, he noted "the biggest thing I miss is the locker room, the jokes, the camaraderie, the hard work, and just getting together to do our best." — a reminder to be grateful for all that we can become.

Spectrum Community School teachers, Rene Schwarz, Alan Clark, Tom Gordon and Jeff Marchi with Grade 12 students Lara Cannito, Martina Copia, Taylor List, Tamara Mitrafanova and Kelseyy Griffin. The teachers and social justice students have organized Finding Hope, a variety show to raise money for Child Find B.C., a non-profit organization that aims to find missing children and prevent child abductions.
Jennifer McIntyre, whose paintings are on show at Eclectic Arts (2170 Oak Bay Ave., 250-590-8095, until May 7) is from an artistic family. She welcomed me to her Oak Bay home to see some art works by them, and she began by showing me two plaster casts of children posing as the muses of painting and sculpture. They were by Charles S. Kelsey, her great-great-grandfather, who exhibited with the Royal Academy in London in 1838.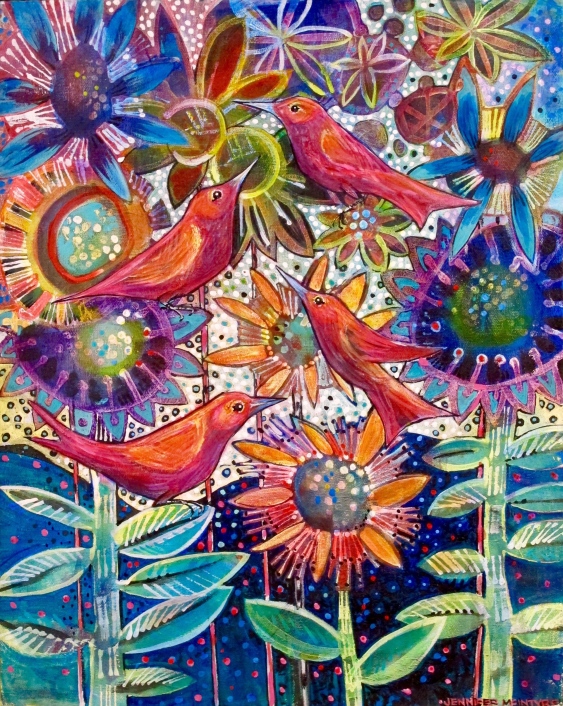 "My grandfather was also an artist," she said. Leonard E. Kelsey taught himself by sketching in the British Museum, before coming to Canada in 1909. In Montreal he became an illustrator for Morgan's Department Store, and his fine rendering of a woman's shoe and a puppy dog, created for an advertisement, hangs in McIntyre's home.
Her grandfather's brother, Charles Kelsey was a designer of stained glass windows in Montreal, and she has a large example, done in a Pre-Raphaelite style. "My grandfather made the frame," McIntyre pointed out.
She inherited a painting by Kathleen Morris from her parents — "a wedding gift to them in 1939" — and one by Richard Ciccimarra from her in-laws. These heirlooms hang comfortably with McIntyre's collection of prints by Canadian artists.
"When we were young and had our first paycheques," McIntyre told me, "my husband and I tried to buy a piece of art every year — and that meant prints." Along with woodcuts by John Snow, Walter J. Phillips and Alistair Bell, a colour print from Pat Martin Bates greets visitors by the front door, etchings by Carole Sabiston decorate the dining room, and by the kitchen is a small acrylic by Grant Leier — "one of my heroes."
At this point we repaired to her basement studio where, remote from family life, she works at a drawing table.
"I grew up in a household where people cared about art: Vancouver School of Art on Saturdays, Banff one summer when it was still like summer camp," she said. Growing up in West Vancouver, she had Gordon Caruso as her art teacher in junior high school.
After graduating from high school, she came to Victoria to attend the University of Victoria, and never left.
"I didn't want to be an artist," McIntyre explained. "I wanted to be a teacher. I was 17. I knew nothing."
As a student teacher, she visited the Oak Bay High School classrooms of Bill West and Carole Sabiston.
"I decided that's where I wanted to teach. Carole Sabiston became my hero. Just walking into her classroom, it was just rich with colour, texture, objects, energy — absolutely inspiring! Bill West was next door with a huge old printing press. The kids were so engaged, it was just nothing like I'd ever seen in a high school before."
The five-year secondary-school education program led to employment, as she was taken up directly from her practice teaching at Mount View High on Carey Road.
"I was 22," she said, still a little amazed. "There was a very simple little art room, basically no facilities." That school eventually became Spectrum, where McIntyre worked with Harry Stanbridge for five years.
"It was the go-to art school when Harry was there," she recalled. "He could discover artists out of any group of kids, and he nurtured them."
McIntyre's talents were also discovered. School District 61 hired her to help guide teachers in elementary school, where for eight years she was teaching How to Teach Art.
"No cookie-cutter art!" was her motto, as she went from school to school, "teaching out of her car." As a demonstration teacher in classrooms, she thrived on challenges, a new one every day.
Then, at last, she got a position at Oak Bay High School, where she spent 13 years and worked with Bevin Bigalky. She went on to employment in the art education faculty at UVic for a further nine. McIntyre told me that at UVic she found a community of like-minded people. Then, about 12 years ago, she took early retirement and set aside the career of art-teaching.
"I had a little chat with myself," she recalled.
"As a teacher you are using your critical voice all the time, day in day out." And now she paints a lot. "I had to turn off my critical voice — or turn it down."
"I work in themes," she said, and she knows how to get down to work.
"Don't be fooled by the whole idea of inspiration," she said. "It's not about inspiration. It's about putting yourself at your desk." Then things happen.
"Time passes and you lose track of time, you're sort of at one with it. I am not a spiritual person, but that's a nice place to be. But you've got to be there for it to happen."
In her paintings, McIntyre is not a storyteller. In her painting, the decorative values are to the fore. On the walls around her were colourful panels with patterned grounds, each enlivened by carefully painted representational objects. Some recent themes include fortune cookies, antique Chinese costumes, folk art objects and Japanese tea bowls.
McIntyre shows at Mattick's Farm, at Art Rental and Sales at the Art Gallery of Greater Victoria, and Eclectic Gallery. She is always at work, making things that will brighten someone's home and cheer them in their day.
Also on show at Eclectic Gallery are the small abstract paintings of Carolyn Kowalyk. Plus, rare and unique pottery pieces by, and from the estate of, the late Walter Dexter. Dexter fans: Study this interesting array of ceramic art before it is dispersed.
– See more at: http://www.timescolonist.com/robert-amos-artist-comes-by-talent-honestly-1.2233275#sthash.ZhysOL9P.dpuf
Warm Fuzzies for Over 40 Years