By the time you finished reading this letter approximately 15 children will die in Africa
Be the reason a child lives today!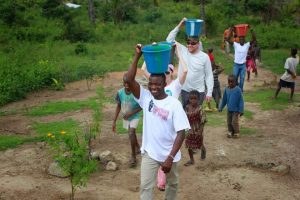 In 2013, an estimated 6.3 million children under five died, 2.9 million of them in the WHO African Region. This is equivalent to five children under 5 years of age dying every minute. Two thirds of these deaths can be attributed to preventable causes. A third of all these deaths are in the neonatal period.
Pneumonia, diarrhea, malaria and HIV are the main causes of death in infants and young children. In the African Region, about 473 000 children die from pneumonia, 300 000 from diarrhea, and a further 443 000 from malaria every year.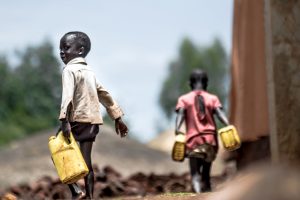 This is often caused by children having to walk many kilometers just to get a bucket of water for their daily drinking and cleaning needs?
This takes hours every day and the bucket of water that they worked so hard for contains all kinds of nasty parasites, diseases and bacteria like cholera, typhoid and dysentery.
Thunder Strives to Save Lives
Do a good deed, help those in need
Spectrum Community School
Grade 9 Business Class are doing a Fundraiser
Spectrum Community School's Business 9 extra-curricular class, is hosting a fundraiser in order to raise money to help unprivileged kids in Monrovia, Liberia by building wells in poverty-stricken villages.
Help us build the foundation to build a nation by giving returning refugees and locals, the basic necessities they need to rebuild destroyed villages. By providing a well, you stop the spread of diseases that quickly claim the lives of young babies and village elders. 
 Saturday June 18
11-2
Play Time Bingo
3400 Tillicum Rd
Car Wash
Bottle Drive (bring your bottles by please)
Bake Sale 
By Bhavanvir Rai (grade 9 student)
June 6, 2016
Contact
To learn more about these fundraisers, please contact
Chuck Groot, BFA, F/PPABC, CPA MPA, MBA
www.chuckgroot.com
chuckcoach@hotmail.com
250-727-8444