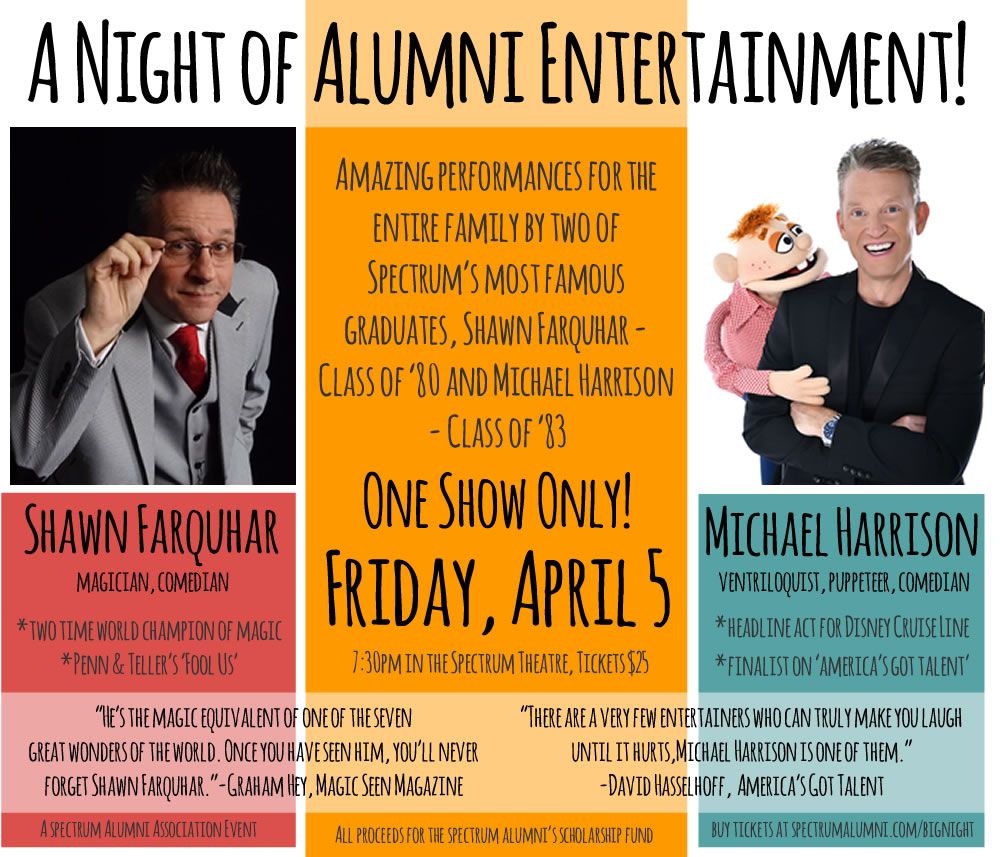 This is your only chance to see two amazing entertainers, who both happen to be Spectrum alumni, on stage together for the first time!
Friday, April 5 at 7:30 pm in the Spectrum Theatre

A Night of Alumni Entertainment!
Amazing performances for the entire family by two of Spectrum's most famous graduates, Shawn Farquhar – Class of '80 and Michael Harrison – Class of '83
Shawn Farquhar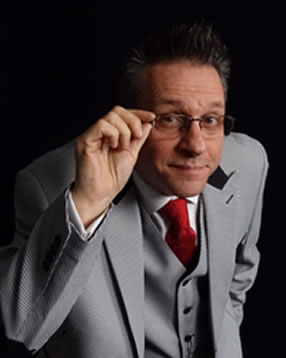 Magician, comedian, two-time World Champion of Magic, Penn & Teller's 'Fool Us'
"It's the magic equivalent of one of the seven great wonders of the world. Once you have seen him, you'll never forget Shawn Farquhar." ~ Graham Hey, Magic Seen Magazine
Michael Harrison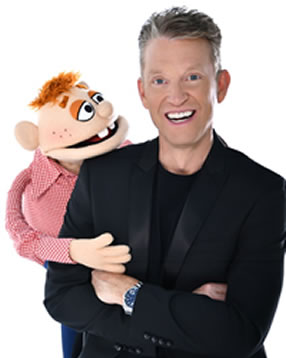 Ventriloquist, puppeteer, comedian, headline act for Disney Cruise Line, finalist on 'America's Got Talent'
"There are a very few entertainers who can truly make you laugh until it hurts, Michael Harrison is one of them." ~ David Hasselhoff, America's Got Talent
See more about Michael Harrison at his website or youtube.
See more about Shawn Farquhar at his website or on youtube.
Tickets only $25 with all proceeds going to the Spectrum Alumni Scholarship Fund.